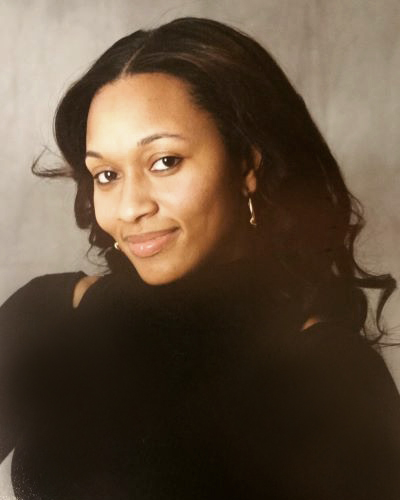 Associate Director of Advocacy & Strategy
Miyhosi spearheads WJP's public engagement work and helps lead strategic development and partnership work. She serves as a main spokesperson for WJP in the public and press, and plays a primary role in developing the organization's overall strategy and programmatic efforts. Miyhosi has presented on women and mass incarceration in a wide variety of public forums and national and international conferences, and has been featured in such publications as Huffington Post, The Nation, and Al Jazeera America. Prior to joining WJP in 2016, Miyhosi worked at the Osborne Association's New York Initiative for Children of Incarcerated Parents, and at Hour Children, a reentry program that supports families uniting after incarceration. Miyhosi was a leader in the successful campaign to pass the 2015 New York Anti-Shackling law, one of the most progressive of its kind in the nation, which strengthened and expanded the state's ban on the barbaric practice of shackling pregnant women who are incarcerated. Miyhosi resides in Long Island City, Queens with her two children, and is pursuing her bachelor's degree in Communications. Miyhosi received the 2015 Susan B. Anthony Award from the National Organization for Women–NYC and the 2016 Hour Children Mother of the Year Award.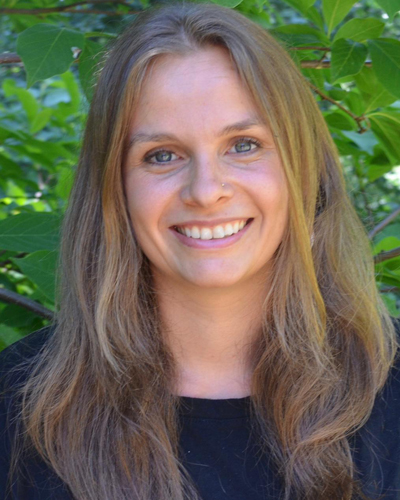 Associate Director of Special Initiatives
Christina oversees a variety of initiatives at WJP, including the organization's efforts to engage in partner work in ways that are transformative and healing. Christina serves as a key advisor on WJP's strategic growth, and spearheads the organization's efforts to collect and disseminate data related to women's incarceration and leadership. Prior to joining WJP, Christina was a nonprofit consultant and served as adjunct lecturer at Columbia School of Social Work and Stony Brook University School of Social Welfare. Christina also served as the Brooklyn Borough Coordinator at Court Appointed Special Advocates NYC (CASA), which provides advocacy services for youth in foster care, and worked at the Incarcerated Mothers Program of Edwin Gould Services for Children and Families where she supervised frontline staff and oversaw all aspects of service provision. She is a founding board member of City Living, NY, and a longtime member of the Coalition for Women Prisoners, co-chairing its Incarcerated Mothers Committee for five years. Christina is a licensed social worker, and holds a Master of Science in Social Work from Columbia University, and a Bachelor of Science in Social Welfare from SUNY Albany.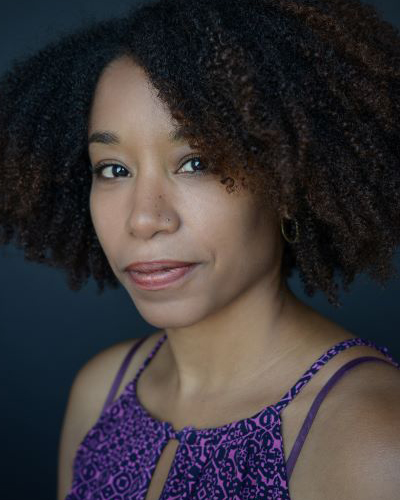 Director of Operations & Digital Communications
Jess leads WJP's operations and digital communications efforts, including designing and implementing operational infrastructure and digital strategy, spearheading WJP's social media platforms, managing the organization's website, and overseeing administrative needs. Prior to joining WJP, Jess worked in sales, business management, and arts administration with organizations including Marriott, Google, and the School of Visual Arts, bringing into every role a lifelong passion for the arts and a commitment to social justice. She is known for developing and executing artful, tech-forward and scalable solutions for organizations looking to expand their capacity and scope, communicate more efficiently, and work with minimal stress and redundancy.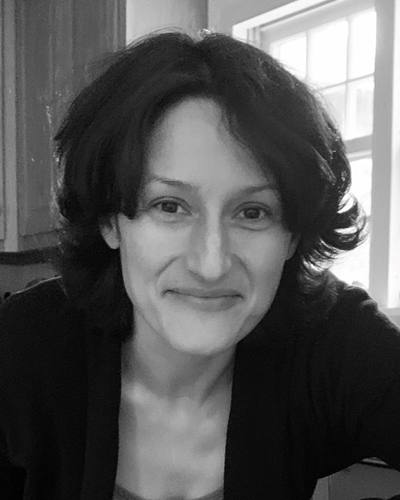 Tamar co-leads WJP, including the organization's strategy, development, programs, and partnership work. For 12 years before co-founding WJP, Tamar directed the Correctional Association of New York's Women in Prison Project, where she spearheaded efforts to monitor conditions inside women's prisons, directed policy campaigns, drafted legislation, and managed organizing efforts. Tamar has helped lead several successful campaigns, including for New York State laws that ban the shackling of pregnant and post-partum women who are incarcerated, protect the parental rights of mothers and fathers who are incarcerated, and establish alternative sentencing guidelines for survivors of abuse. She is author of Reproductive Injustice: The State of Reproductive Health Care for Women in New York State Prisons (2015) and co-author of From Protection to Punishment: Post-Conviction Barriers to Justice for Domestic Violence Survivor-Defendants in New York State (2011). Prior to this, Tamar coordinated the Correctional Association's Drop the Rock campaign to repeal New York's mandatory minimum Rockefeller Drug Laws.
Operations & Administrative Manager
Ebony develops operations-related systems and carries out key work related to WJP's operations and infrastructure. She also supports WJP's programmatic initiatives and partnership efforts. Ebony was previously the Operations Manager for the Working Women Re-Entry program at Hour Children, an innovative nonprofit organization that provides comprehensive services to women and families directly impacted by incarceration. From developing job training programs, to designing evaluation efforts, to managing operational protocols and information management systems, Ebony held a central role in all aspects of the program's operations and growth. Ebony also played a key role in successful efforts to ban shackling of pregnant women in NY's prisons and jails. Ebony's passion for the rights of girls and women is coupled with a deep interest in technology and innovation. She brings years of experience from the private sector, where she worked in various capacities as a client services professional. She resides in New York with her daughter.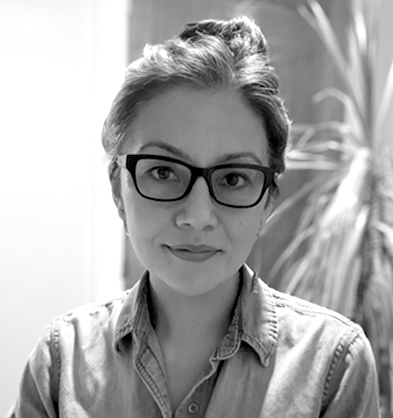 Jaya co-leads WJP, including organizational strategy, development, programs and partnership work. From 2004-2015, Jaya worked at the Correctional Association of New York's Women in Prison Project where she helped manage the Project, including leading coalition-building and organizing efforts, policy advocacy, and prison monitoring visits. Jaya has helped lead several successful policy campaigns, including for New York State laws that ban the shackling of pregnant women who are incarcerated and establish alternative sentencing guidelines for survivors of abuse. Jaya also previously worked at the NOW Legal Defense and Education Fund, and the Center for Women Policy Studies. She holds a J.D. from the Benjamin N. Cardozo School of Law and a BSFS from Georgetown University.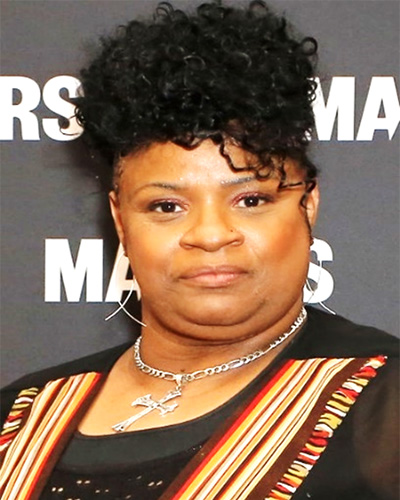 Sharon is the Executive Director of the Women's Community Justice Association (WCJA), a gender-specific, trauma-informed, advocacy-for-justice agency that uplifts and amplifies the voices of women who are experts through their life experiences and efforts. Prior to joining WCJA and leading the BEYONDrosies2020 campaign, Sharon was the Program Director of a temporary residence for women who are formerly incarcerated at the Women's Prison Association. She has worked in a range of direct service fields including reentry, domestic violence, homelessness, mental health and substance abuse. She has also worked on policy advocacy efforts and was a leader in the successful 10-year campaign to pass NY's Domestic Violence Survivors Justice Act in 2019. Sharon is a minister, motivational speaker, adjunct lecturer, consultant, and therapist. She also serves as an advisory member of the Survivor's Justice Project, the co-lead of the Bedford Hills project, a strategic consultant to the Women & Justice Project, and a co-founder of the Justice for Women Task Force. In her presentations, Sharon draws upon her expertise as a licensed social worker, survivor of violence, and survivor of 11 years of incarceration. She holds a master's degree in Social Work from Lehman College, a bachelor's degree in Social Work and Criminal Justice from City University of New York where she was a Thomas W. Smith Fellow, and an Associate's Degree in Liberal Arts from Marymount Manhattan College. Sharon is the recipient of numerous awards and honors, including the 2017 Frank & Lisina Hoch Award for Social Justice Advocacy and Activism, and the 2019 Leadership Award for her advocacy to pass the Domestic Violence Survivor's Justice Act.